Homeowners commonly ask if foundation cracks which do not appear to be leaking, or to have ever leaked, need to be repaired. This question is particularly important when a home is being prepared to be listed on the market and when the basement is about to be finished.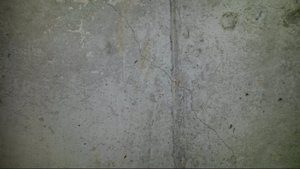 Without a crystal ball no one can answer this question with any certainty; however, here are some points to consider:
Given that water infiltration in your basement is determined by the unpredictable and constantly changing conditions of the water table around your foundation, you cannot determine with any degree of certainty whether a crack will ever leak. We have met many clients who are surprised to have a basement leak after many years, despite having had many rain storms and very wet winters in the past.
Perhaps you want to eliminate the possibility that water will enter a crack and expand as it freezes. It is well know that, when water freezes the resultant ice expands in volume. The volume increase acts as a wedge and may cause the widening of a crack in addition to the mechanical deterioration of your foundation in the crack location.
Even if a crack does not actively leak, if there is water that is sitting in a crack, the water will permeate the concrete due to its porosity, and weaken the concrete or cinderblocks over time. Under some conditions concrete will present a sand like strength and texture within as little as twenty years.
If you will be finishing your basement in the near future, consider that a leak repair in an unfinished basement will be much simpler and less expensive than a repair performed once the basement is finished.
If you are selling your home you may have to repair foundation cracks like it or not.
Follow this hyperlink for a complete discussion on the repair of non-leaking basement cracks.

Before you finish your basement, inspect your basement walls very carefully. If you notice any cracks or other irregularities such as mineral or soil stains, efflorescence, poorly mixed concrete (honeycombing), or damp spots, you should consider having waterproofing done before you close the walls. If leaks occur behind your finished basement walls you will likely end up with mouldy drywall, baseboards, carpeting, insulation, and ruined furniture. Aside from the detrimental health implications associated with the presence of mould, if there is ever a leak, the wall will have to be cut open and the drywall replaced and repainted.