For the majority of homeowners that discover that their basement is wet a contractor needs to be called in to fix the problem. Finding qualified and suitable contractors, unfortunately, is seldom a walk in the park. In deciding on which company to hire to waterproof your wet basement, regardless of the technique used, there are several factors to consider.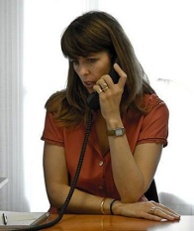 Considerations when choosing a basement waterproofing company
There are certainly hundreds of companies around the Greater Toronto Area that claim that they are able to waterproof your leaky basement. After all, any company that has access to an excavator and The Home Depot can excavate a foundation and attempt to waterproof the exterior walls.
Most municipalities require contractors to have a Master Drainlayer on staff or other licencing to legally offer external waterproofing services. Obviously, there is a degree of specialization required in the trade.
"Real" waterproofers advertise their services under the heading of "Waterproofing Contractors" in telephone directories and on the internet. If a company does not advertise in such a way, or if you are calling a company that is posting cheap "side of the road" signage, then you must surmise that you are dealing with a "Jack of all trades" – "Master of none"?
As in any trade or occupation, most people would agree that there is no substitute for experience, and of course, expertise. If you are not dealing with an actual expert, what will likely happen if an unforeseen situation arises during a job? The wrong decision can be both costly and destructive; and you will foot the bill.
Real Waterproofing Contractors probably charge more than the average "General" contractor or "Jack of all trades". Why? For several reasons:
a. Only a "professional" Waterproofing Contractor with significant experience can properly evaluate the cause(s) of a leaking basement and show you undeniable evidence of where and what the problem is;
b. Only a "professional" Waterproofing Contractor will waterproof or de-water your foundation using standard industry practices;
c. Only a Waterproofing Contractor with significant experience would be able address problems that reveal themselves years later;
d. A Waterproofing Contractor would most likely recognize the presence of structural issues and be able to counsel you on how to proceed;
e. A "professional" Waterproofing Contractor will ensure that their staff are adequately trained for the work being carried out;
f. A "professional" Waterproofing Contractor will be using the latest diagnostic technologies and will send an experienced technician to your home to provide you with an estimate that is worth the paper it is written on; and
g. A "professional" Waterproofing Contractor will provide a written, transferable warranty for waterproofing work carried out; a verbal warranty is worthless.
Some consumers really don't care if waterproofing work is done well or not; this is often the case when a home is going to be listed for sale. Many others are only interested in obtaining the lowest price, believing that there is no real difference in the quality of the work performed by two competing contractors. Regrettably, these customers often learn the hard way that this is not the case. Once you've finished your basement or repaired the basement drywall and re-painted the wall, you will not be impressed when the drywall needs to be cut open yet again, because you have a wet basement yet again. Choosing the contractor with the lowest price may cost you far more in the end.
Tips on how to pick the right waterproofer
Over the years we have heard many prospective clients tell us that every contractor says that they are the best; so how do you determine who the best Waterproofing Contractor actually is? Admittedly, this is a tough call. Below are some of the ways that you can distinguish between the top companies and the ones that you will regret having hired:
Check the company's rating with the Better Business Bureau. The BBB will provide you with information on how long a company has been in business, if there are unresolved complaints, etc;
Check if they have Commercial Liability Insurance; don't just accept a verbal "Yes", ask them to show you a copy of their proof of insurance;
Confirm that their employees have Workplace Safety and Insurance Board (WSIB) coverage; again, don't just accept a verbal "Yes", ask them to obtain a Clearance Certificate issued by the WSIB;
When excavation is being done with an excavator, ask to see the locates (location of buried hydro lines and gas lines). If these cannot be produced, you are being put at risk and you should not allow the work to continue until the locates are available. Warning: it takes no less than 5 business days to obtain locates; if a contractor is ready to start tomorrow, you know you are not dealing with a professional Waterproofing Contractor and the work is being done illegally.
During major excavations, proper footwear and hard hats are required by provincial safety standards; similarly, there are mandatory excavation practices. Ask the contractor how they intend to excavate, given the depth of the excavation.
Many consumers seek to obtain the longest warranty on the waterproofing work performed. While this is desirable, there is no guarantee that any company will still be in business in 10 or 25 years from now. If Companies like Air Canada, RIM and Nortel can go broke or be sold, so can any foundation waterproofing company.
Many consumers are advised to check a company's references. If you ask a contractor for references, what is the likelihood that you will be provided with references that will give you negative feedback?
In the absence of a referral from a friend, check with the BBB first and then follow your instincts in all dealings with a company.