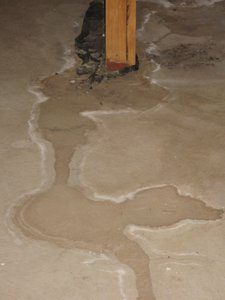 Obviously, if you are reading this blog, you have a leaky basement. But don't despair, you are not alone. Statistically, at some point during the life of any home, every homeowner will have to contend with a leak in the basement; it's just a matter of time.
Leaky Basements are Commonplace
Leaky basements are the norm; it doesn't matter if your home is old or new, or whether or not you have new or old weeping tile, you are constantly struggling against mother nature, and she always wins. The clay soils in and around the GTA drain very poorly and, when saturated with water, exert tremendous hydrostatic pressure against your foundation; if there is any vulnerability in your foundation, and there always is, your basement will leak. Quite frankly, with few exceptions, every basement in the GTA will have a basement leak, and you cannot predict when a basement will leak. In fact, some homeowners report that their basement has leaked for the first time more than 25 years after they moved in; despite particularly heavy rain storms and major spring thaws in the past.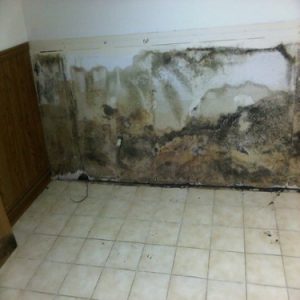 Fortunately a leaky basement can be fixed; while you intuitively know this, many homeowners expect that fixing a leaky basement will cost an arm and a leg. This is not necessarily the case; in fact, the majority of poured concrete foundation leak repairs cost less than $500. Furthermore, just about every home in the GTA built after 1978 has a poured concrete foundation; this is good news because poured concrete foundation leaks are the easiest and least expensive to repair, using epoxy injection and polyurethane injection, as compared to concrete block and cinder block foundations.
For those with a concrete block / cinder block foundation you needn't despair. There is a basement waterproofing method other than digging around your foundation to fix leaky concrete block / cinder block basements; this method is referred to as an interior weeping tile system. It is true that leaky concrete block / cinder block basements are the most expensive to repair; however, homeowners do not usually need to waterproof their entire basement so it is possible to waterproof a leaky basement without breaking the bank. If you want a quick ballpark estimate of the cost of repairing your leaky basement, contact us; after all, it never hurts to ask.
The Cost of Waterproofing a Leaky Basement
Any professional waterproofing contractor can give you a pretty close waterproofing cost estimate over the phone by asking you a few simple questions. Obviously, if there are too many unknowns then it may not possible; especially if you don't know why there is water in your basement. While some waterproofing contractors claim that it is not possible to give you an approximate waterproofing cost over the phone, this is ridiculous because they must have a basement waterproofing pricing model that they can use. In general, if a waterproofer tells you that it is impossible to provide the cost of waterproofing over the phone, especially when you are asking about a specific waterproofing method and you can quantify how much basement waterproofing is required, then it is our view that they just want to send over a salesman who will likely pressure you into signing a contract right then and there.
Not all Leaky Basements get Fixed
The truth is that some people fix their leaky basement and some do not, no matter how bad the basement is leaking. While there are many sound reasons for repairing a wet basement, in reality, many homeowners neglect their leaky basement because they believe it doesn't affect them in a significant way. However, one problem with that mindset is that it doesn't take into account the future sale of your home. Buyers of your home will be angry if they unknowingly purchase a home with a leaky basement. In some cases, home sellers are sued in court when home purchasers discover a leaky basement after a seller has claimed that their basement has never leaked, or a basement leak problem was not disclosed – this happens quite frequently.
Reasons to Repair a Leak in Your Basement
Naturally most people would prefer to spend their money on a new home theatre system than on the repair of a leaky basement; this is natural. However, repairing a leaky basement is beneficial for several reasons:
A leaking basement damages your foundation over time;
A dry basement adds to the value of your home;
A leaking basement is a less than ideal living space;
It is always a problem when you are selling a home with a leaky basement;
A wet basement, or damp basement, may potentially adversely affect your health; and
By taking care of a wet basement you increase the liveable space in your home.
If you require assistance and/or have questions contact us.
.